Ingredient Spotlight
Proven to improve the appearance of pigmentation, fine lines, wrinkles, skin tone and color, as well as restore hydration to your skin.
Natural moisture-binding humectant that softens, plumps and soothes dehydrated skin.
Powerful antioxidant that fights the damage on your skin from UV rays and combats signs of aging on your skin.
Soothes and protects the skin against damage caused by the sun and pollution, and fights off free radicals to keep the skin youthful-looking.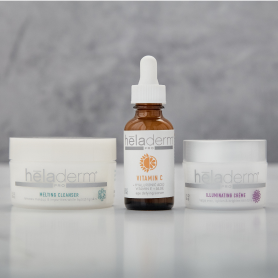 Morning Glow Bundle
Begin every morning with a clean slate. Make your skin radiate and glow for the day ahead. Start your day off with the hydration your skin needs as much as your body.
Add to cart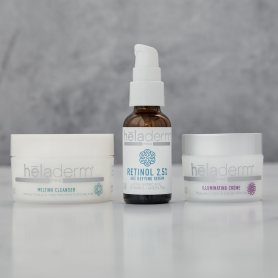 Evening Restorative Bundle
Take off the makeup, dirt and impurities from the day. Set your skin up for night-time healing and rebuilding. Seal in moisture and wake up refreshed.
Add to cart
"So happy to have discovered this product - after 12 days of use I have a noticeable decrease in fine lines around eyes and mouth and even a reduction in redness. I Highly recommend."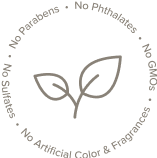 Pure
Ingredients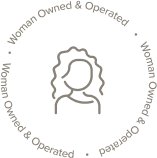 Woman Owned
& Operated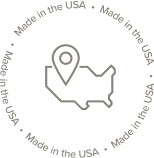 Made
in the USA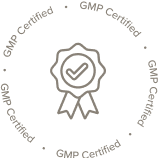 GMP
Certified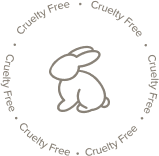 Cruelty
Free